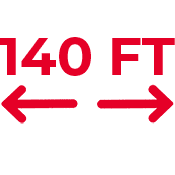 Our tents can go up to 140' wide All our tent are design in imperial measurements : feet and inches, easy to understand.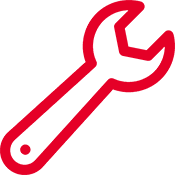 No more hassle of seaching to you tool box the exact tool. All our tent model use the same bolt size. You only need a 3/4'' wrench to assemble all our model.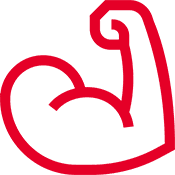 As a tent rental company owner, you can now sleep at night knowing that you got the strongest tent in the industry. Raise the standard and offer high wind rated tent to your customer.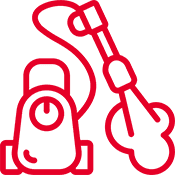 We know how it's important to save cost. This is why we design our tent to be wash in machine. No more absobent webbing. Removable Metal Hardware. No pocket where water can be trapped. Wash, hang and be ready for reinstalled in less than 24h
Industry-first system to rig anything anywhere on a structure tent. The Bolt-On systems come standard on all of our aluminium extrusions. You can now attach light fixtures, speakers, decor, fire extiguishers and more in a fast, easy and safe manner. No special clamps needed, say goodbye to zip-ties!
Discover many possibilities you can do with all our modular system tent, Learn how you can makes more tents with less parts.
Lessser investment, so more tents in your inventory

Less inventory logistics to manage
Leg as a Rafter - Rafter as a Leg
There is no difference for us between a leg and a rafter : Use your leg as a rafter to make a smaller or wider tent, or use the rafter as a leg to make a higer tent. You decide!

Want to discuss your project?
Detail your needs in the quote request.

1 833-877-8368

Repentigny
450, rue Saint-Paul
Repentigny, QC J5Z 0C8